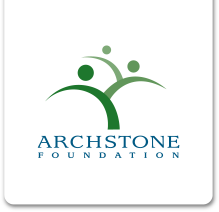 For nearly 20 years, the Foundation has taken a leadership role in the field of aging and philanthropy. In partnership with Retirement Research Foundation, John A. Hartford Foundation, and AARP Andrus Foundation, Archstone Foundation helped build Grantmakers In Aging, the nation's leading affinity group in the field, and it has continued to encourage other funders to also take an interest in preparing society to meet the needs of an aging population. Since its inception, Archstone Foundation has awarded more than 1,000 grants with a total value of over $103 million, well surpassing its initial endowment.
Rebuilding Together Mountain Communities is Funded, in part, by Archstone Foundation.

Our Mission:
Strengthening Inland Southern California through Philanthropy.
We achieve this by:
Raising assets: We partner with exemplary individuals, families and others who care passionately about improving the community and create permanent charitable funds.
Stewarding assets: We invest and administer charitable assets based on a set of rigorous national standards.
Distributing assets: We make grants to nonprofit organizations that are doing important work in health and human services, youth and families, arts and culture, education – and for civic and environmental benefit.
Community leadership: We serve as a convener by bringing together key stakeholders to determine community needs; we facilitate the development of collaborative solutions to important community issues; and we act as a catalyst for positive change.
Our Values:
The Community Foundation is committed to the following as essential to our success. To our donors, stakeholders and to one another we make the following commitments:
Integrity: An abiding pledge to trust, honesty, professionalism, civility and respect.
Inclusion: We believe that philanthropy should mirror the people whom we serve. Diversity and equity are essential to the fullest realization of our ideas and endeavors.
Excellence: In our every endeavor.
Collaboration: Working together as a team, for no one person or organization can address the community's many needs.
Knowledge: We strive to be a source of knowledge for the regions we serve. To exemplify this we consistently train and educate our Board and staff in order to better serve our donors and constituents.
Rebuilding Together Mountain Communities is Funded, in part, by The Community Foundation.

The Leo Buscaglia Foundation
The Origin of the Foundation "Only when we give joyfully, without hesitation or thought of gain, can we truly know what love means." – Leo F. Buscaglia
Our Purpose: The mission of the Leo Buscaglia Foundation is building community spirit by helping people to help others.
Rebuilding Together Mountain Communities is Funded, in part, by The Leo Buscaglia Foundation.

Our Mission: Together, deliver the right home improvement products, with the best service and value, across every channel and community we serve.
Corporate responsibility is a cornerstone of our company and fundamental to our success. Our environmental stewardship programs and community revitalization efforts help us live out our mission to serve the communities around us. Our focus: Lowe's strategic philanthropic giving focuses on the critical needs affecting its associates, communities and industry by supporting safe, affordable housing initiatives as well as skilled trade education.
Rebuilding Together Mountain Communities is Funded, in part, by Lowes.

Rebuilding Together Mountain Communities is Funded, in part, by Mountain Storage.

Rebuilding Together Mountain Communities is Funded, in part, by Mountain Sunrise Rotary.
San Manuel Band of Mission Indians
From the strength of the past, let us build a brighter future… As an indigenous community the origins and history of the San Manuel Band of Mission Indians stem from our relationship with the land and to all who share it. This has shaped our culture, traditions and present lives. Today our Serrano ancestral lands, which include most of present-day San Bernardino County, are shared by many who have not had an opportunity to learn about our deep relationship with these lands.
Since ancient times we have expressed ourselves through a culture of giving. Today, San Manuel is able to answer the call of Yawa' (Serrano word meaning "to act on one's beliefs") through partnerships with charitable organizations. We have drawn upon our history, knowledge, expertise and cultural values to direct our philanthropic giving in our local region, as well as to Native American causes nationwide.
We are proud of the positive impacts that our charitable giving has produced to date. And we look forward to opportunities that the future holds as we partner with outstanding groups that continue to make positive impacts – particularly those focused in the areas of Education, Health, Economic & Community Development and Special Projects.
Rebuilding Together Mountain Communities is Funded, in part, by the San Manuel Band of Mission Indians.

Our vision: We want to satisfy our customers' financial needs and help them succeed financially.
This unites us around a simple premise: Customers can be better served when they have a relationship with a trusted provider that knows them well, provides reliable guidance, and can serve their full range of financial needs. With one goal of:
Corporate citizenship. We make a positive contribution to communities through philanthropy, advancing diversity and inclusion, creating economic opportunity, and promoting environmental sustainability.
Rebuilding Together Mountain Communities is Funded, in part, by Wells Fargo.

Wells Fargo Housing Philanthropy
We build stronger communities by investing and volunteering in support of sustainable housing initiatives and neighborhood revitalization efforts. We deliver industry leading community impact programs that advance neighborhoods, drive economic growth, and improve the communities we serve-while furthering our journey to rebuild trust.
To accomplish this mission, we collaborate with established local and national nonprofit housing organizations that demonstrate the ability to create affordable and sustainable housing initiatives serving low- and moderate-income households, including seniors, veterans, and under-served families and individuals. We believe everyone deserves a healthy, safe, and affordable place to call home.
Rebuilding Together Mountain Communities is Funded, in part, by Wells Fargo Housing Philanthropy.
https://www.wellsfargo.com/about/corporate-responsibility/community-giving/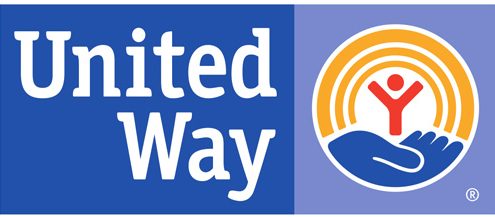 Our Mission
Arrowhead United Way fights for the health, education, and financial stability of every person in every community.
Live United
It's a credo. A mission. A goal. A constant reminder that when we reach out a hand to one, we influence the condition of all. We build the strength of our neighborhoods. We bolster the health of our communities. And we change the lives of those who walk by us every day.
History of United Way
In 1887, a Denver priest, two ministers and a rabbi recognized the need for cooperative action to address their city's welfare problems. The Rev. Myron W. Reed, Msgr. William J.O'Ryan, Dean H. Martyn Hart and Rabbi William S. Friedman put their heads together to plan the first united campaign for ten health and welfare agencies. They created an organization to serve as an agent to collect funds for local charities, as well as to coordinate relief services, counsel and refer clients to cooperating agencies, and make emergency assistance grants in cases which could not be referred. That year, Denver raised $21,700 and created a movement that would spread throughout the country to become the United Way. 125 years later, United Way is still focused on mobilizing the caring power of communities and making a difference in people's lives.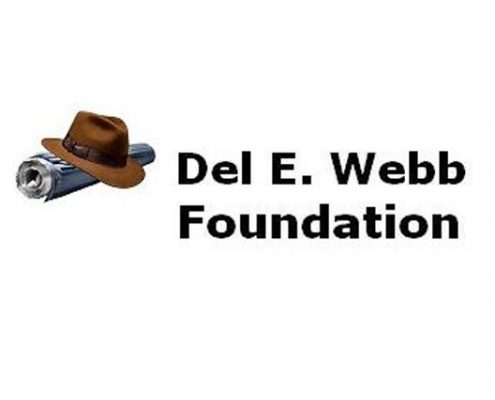 OUR MISSION:
The Del E. Webb Foundation invests in productivity
that results in long-term benefits.
OUR VISION:
We believe that investing in results-based programs
will impact the future of our society
by allowing it to reach its maximum potential.
OUR VALUES:
Following Del E. Webb's legacy, our giving is defined by new ideas and
innovative adaptations. We invest in results by committing to programs
operating within Arizona, California or Nevada that create or enhance
opportunities for permanent improvements. We focus primarily on child
and health initiatives.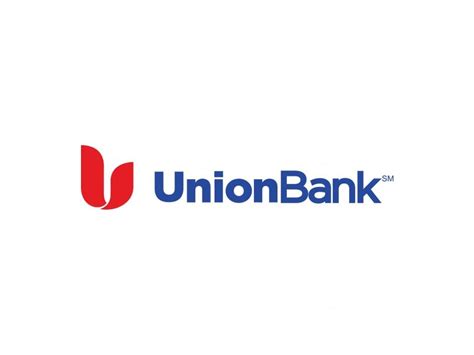 In 2020, Union Bank's charitable investment in the community exceeded $18 million. These contributions helped finance the efforts of non-profit organizations within our marketplace.
Our vision
A sustainable and aspiring society with equitable access to opportunity.
Our mission
Make philanthropic investments that expand access to economic opportunity in low- and moderate-income communities specifically in the areas of affordable housing, community economic development, education, human services and the environment.
Our focus
We believe that the MUFG Union Bank Foundation can achieve the greatest impact on the health of communities by targeting the following strategic funding categories:
Affordable Housing: Improve housing stability and influence public policy

Housing development and rehabilitation
Emergency/transitional/permanent housing
Public Policy

Economic Development: Catalyze economic growth and prosperity

Small business support and innovation
Job training and career development
Financial education

Money management/credit counseling
Homeownership counseling

Scholarships

Stewardship and Sustainability: Support environmental and social well-being

Youth development

Arts education
Environmental education
STEM
Tutoring/homework help

Basic needs (Food security)
Land preservation and resource conservation
Clean water
Clean energy

Our Focus:
Give: We donate to help local nonprofits fulfill their mission and carry out their program and services.
Reinvest: We invest in community development by providing lending, investments and services that demonstrate a positive and measurable impact that meet the financial needs of all community members, including those in low and moderate-income areas by contributing to the economic stability and enhancing the growth of neighborhoods.
Engage: We offer our time to help augment the resources of a nonprofit seeking to make an impact.
The community impact work at First Foundation prioritizes our resources on projects which allow our employees to share their knowledge and skills. Through serving low– and moderate-income individuals of all ages, First Foundation aims to promote community growth, sustainability, and opportunity through the following principles:
1. Create affordable housing and the sustainability of safe, clean and desirable neighborhoods
2. Focus on development assistance as well as lending solutions for small businesses
3. Focus on financial education, workforce development and economic self-sufficiency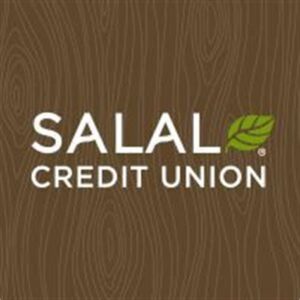 At Salal, we aim to make a difference for good in our communities, both through our targeted charitable giving and financial products that empower positive change. Our approach centers on four main areas of focus: healthcare, housing insecurity, social equity, and renewable energy.
As part of our ongoing partnership with Rebuilding Together, Salal and the Salal Foundation helped support the She Builds program. Women-led and women-focused, She Builds, provides critical repairs for women-headed households and women-focused community spaces to empower them to maintain safe and healthy homes, make a difference in their communities, and build a supportive community network.
She Builds is a powerful collaboration between neighbors and partners who are dedicated to advancing housing and community issues affecting women.
Women-led and women-focused, She Builds, provides critical repairs for women-headed households and women-focused community spaces to empower women to maintain safe and healthy homes, make a difference in their communities and build a supportive community network.  Participants come to the builds with a myriad of experiences and skills to share and learn from each another. Programming includes participation in a home or community center renovation led by women, home repair trainings on how to maintain safe and healthy homes and leadership training and mentoring to encourage community participation and empowerment. Participants learn basic carpentry and plumbing skills, electrical safety do's and don'ts and other on-the-job training while working on these repair projects to improve the health and safety of their own living conditions.
She Builds program outcomes for women homeowners, community members and volunteers:
Improved ability to perform basic home repair tasks
Improved sense of self-worth
Greater connection to community and network of supportive women
Increased partnerships between women-owned and women-led businesses and nonprofits and women in need