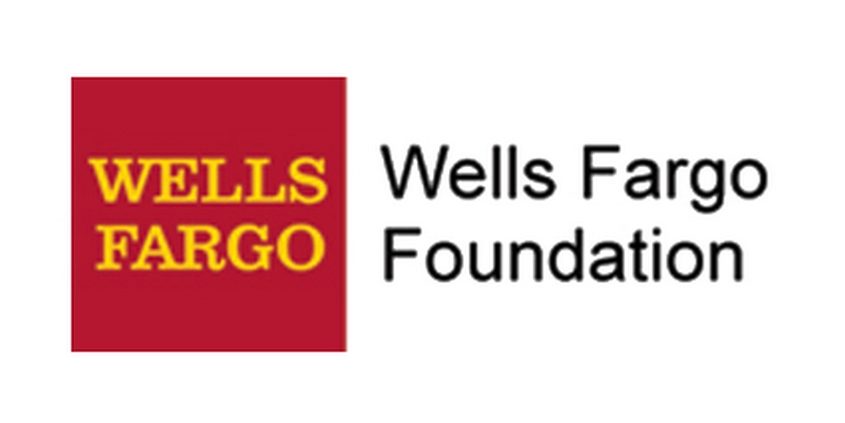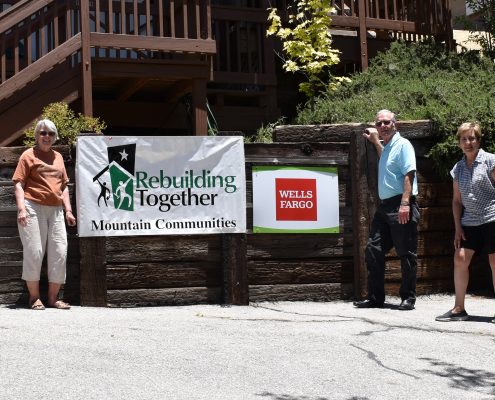 In May of 2020 Wells Fargo Foundation, in response to the Covid 19 pandemic, and a continuing effort to create affordable housing as well as keeping homeowners in their homes has, chosen over 500 non- profit organizations to receive monetary grants from the Wells Fargo Builds Fund. Rebuilding Together Mountain Communities thru our national organization has been chosen to receive a grant.
Grants usually have some spending guide lines and this is no exception. We have been directed to use our grant within the 2019/2020 fiscal year on a single property. With that in mind we looked back at our selection applications for the 2020 rebuilding day and a couple in Crestline popped up as the most likely candidate. They were reluctantly turned down for rebuilding day because of the cost of the roof replacement that was needed. It was hard to say no, as Peter was a Vet and a retired member of law enforcement and unfortunately has been crippled by a stroke. Lynne has been his advocate and caretaker since. Both have kept their sense of humor and hopefulness and fortunately, this grant will just cover the roof replacement. Their reaction was, "What a blessing and an answer to prayers!" Not an uncommon reaction from a recipient no mater the size or scope of the work.
Rebuilding Together Mountain Communities thanks the Wells Fargo Builds Fund for its commitment to affordable housing and maintaining homeowners in their homes in this new normal of covid 19. Our grant is a small piece of the $175 million-dollar additional amount pledged this year.
https://rebuildingtogethermountaincommunities.org/wp-content/uploads/2020/07/WellsFargoFoundationLogocrop.jpg
523
845
RTMC
https://rebuildingtogethermountaincommunities.org/wp-content/uploads/2019/08/RTMCweblogo.jpg
RTMC
2020-07-25 15:40:54
2020-07-25 15:53:44
Wells Fargo and Rebuilding Together Join To Help by Tim Clarke